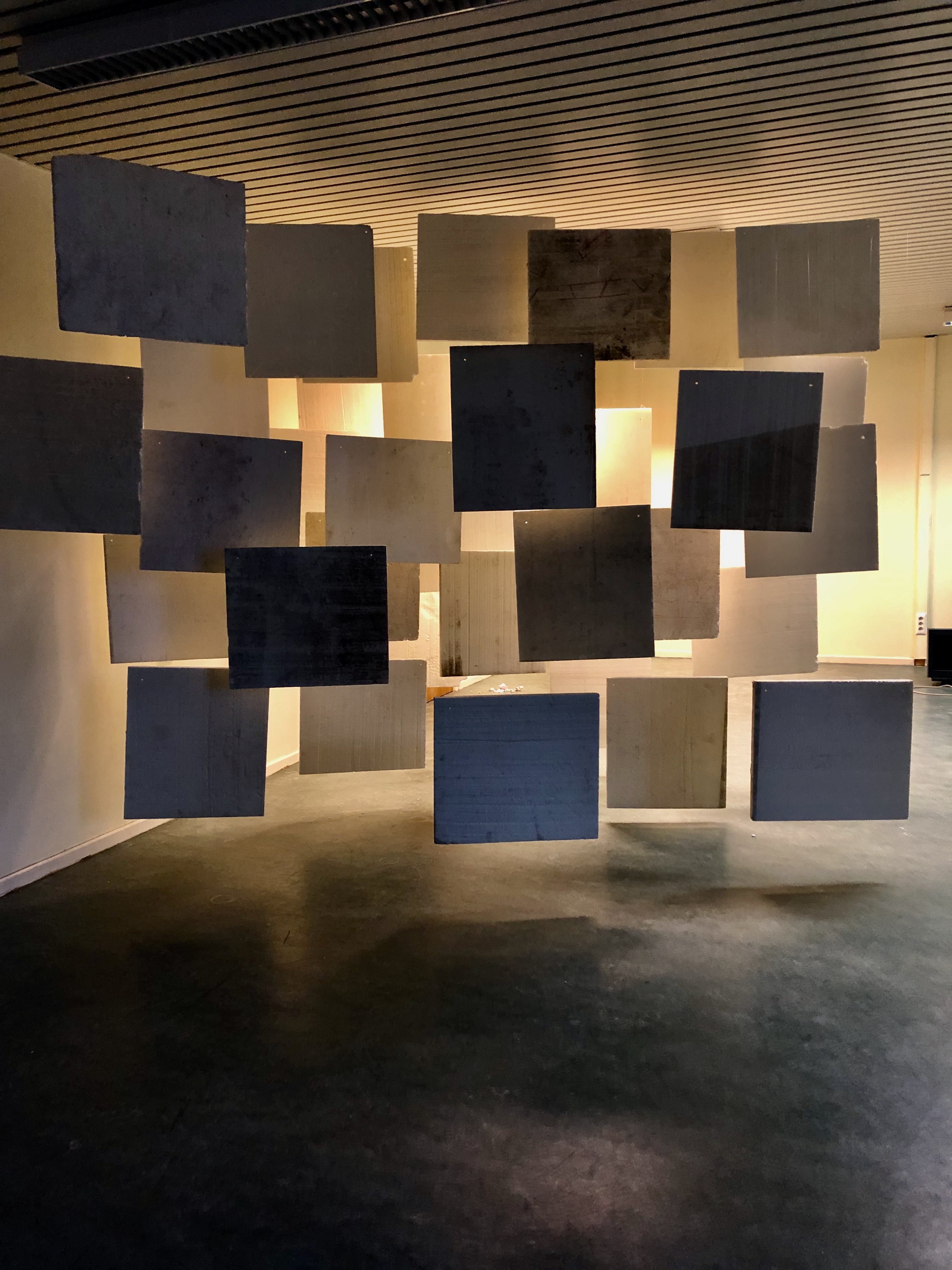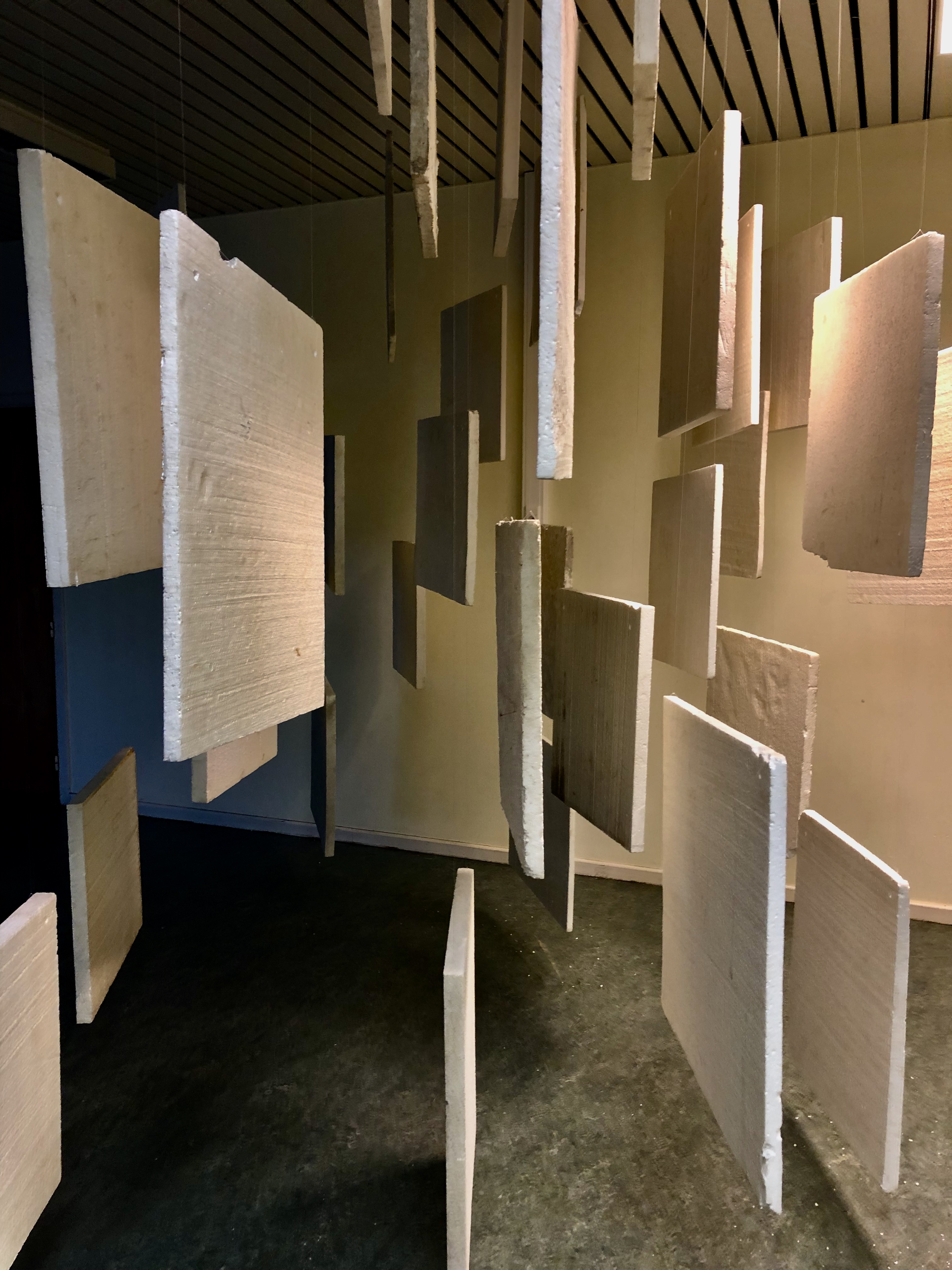 Susp(End)ed
FOREST
Projection Installation | 2019

Site Specifique instalation, created for the opening of Espirito Mundo residencies place in Brussels, with the
partnership of Garibaldi Foundation in Acre, Amazonia.

The instalation supported a video of etnografitti images of the city of Acre, Amazonia, edit by Alex Cepile, and
Maria João Flôxo created a especific performance for the event.

Materials:
Styroam slabs, recovered from construction rubble and reframed during the temporary occupation project
See U.